Speed Boat Rental Corfu
Explore the breathtaking beauty of Corfu Island by the sea with our top-notch speed boat rentals.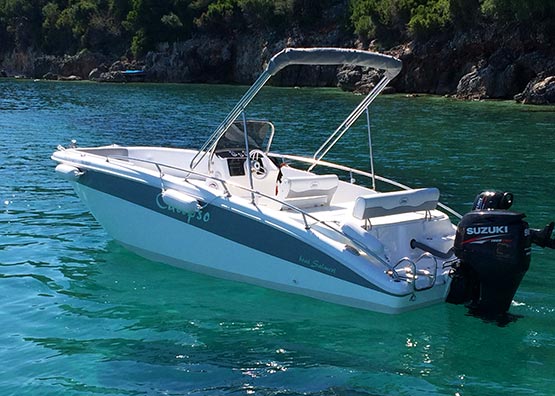 Nissaki Speed Boat Rental
Corfu is renowned for its stunning coastline, crystal-clear waters, and picturesque landscapes. Imagine gliding through the azure sea, surrounded by rugged cliffs, hidden coves, and golden sandy beaches. With our speed boat rentals, you'll have the freedom to discover the hidden gems of Corfu at your own pace. Our boats are meticulously maintained and equipped with the latest features to ensure both safety and comfort during your journey.
Hire a Speed Boat with a Skipper
Whether you're an experienced sailor or new to the world of boating, we've got you covered. While a license is required to drive our speed boats, we offer the convenience of qualified skippers who will navigate the waters, allowing you to relax and soak up the scenic views. Our skippers are not only experienced and knowledgeable about the waters surrounding Corfu, but they are also certified professionals who are passionate about delivering an unforgettable boating experience. With their expertise, you can sit back, relax, and trust that you're in capable hands.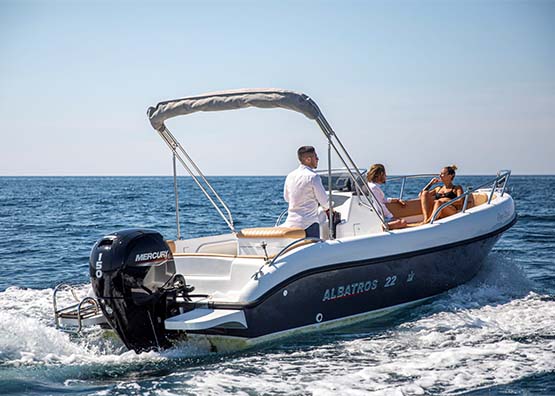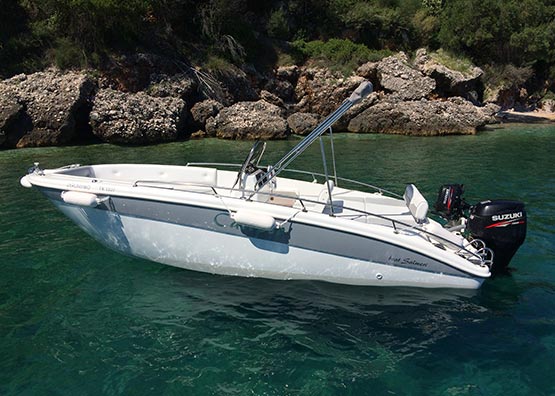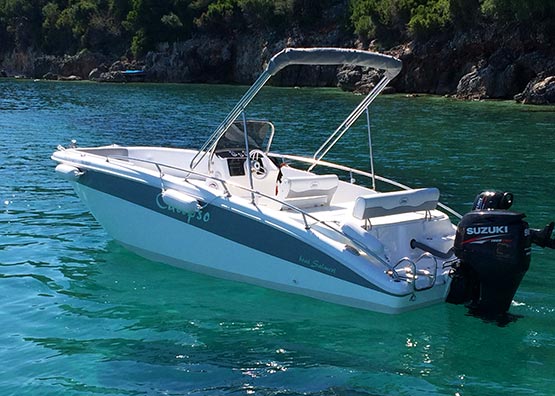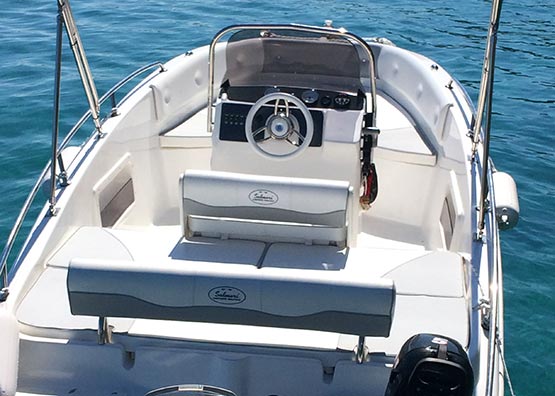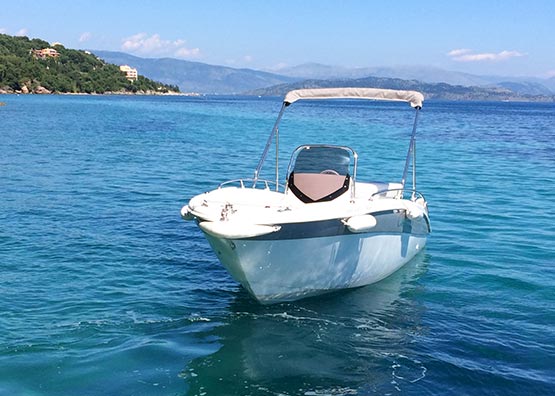 Up to 10 Persons
Steering Wheel
Electric Power Lift
Usb Player Radio
Sun Canopy & Steps
Shower
115 HP
Speed Boat License: REQUIRED (Skipper Available)
Prices & Reservation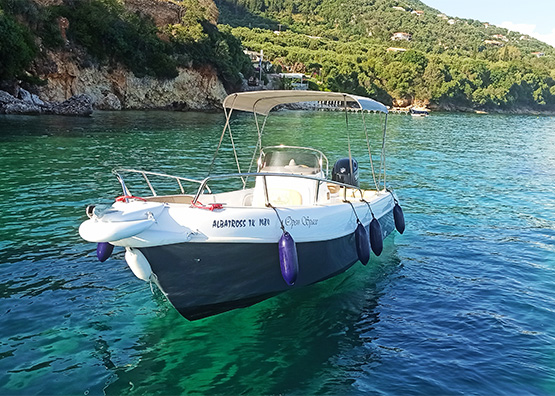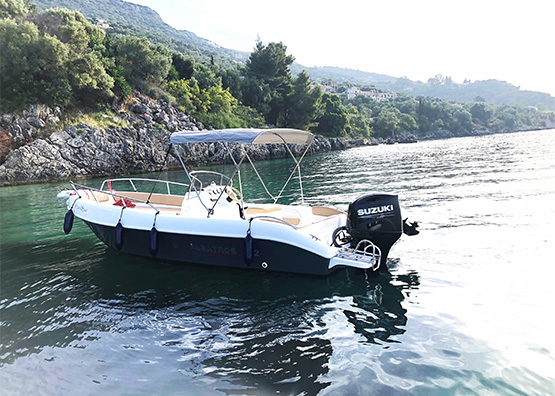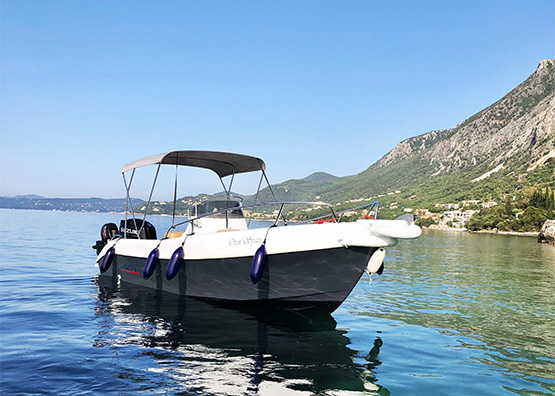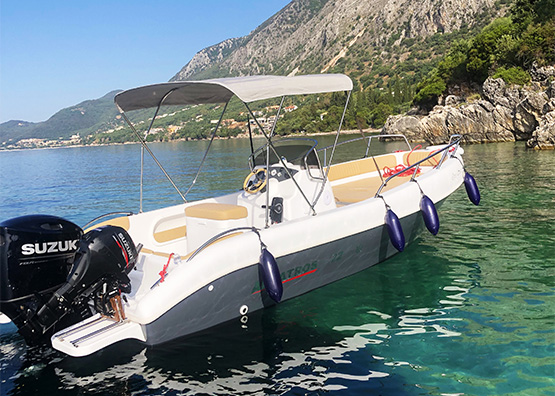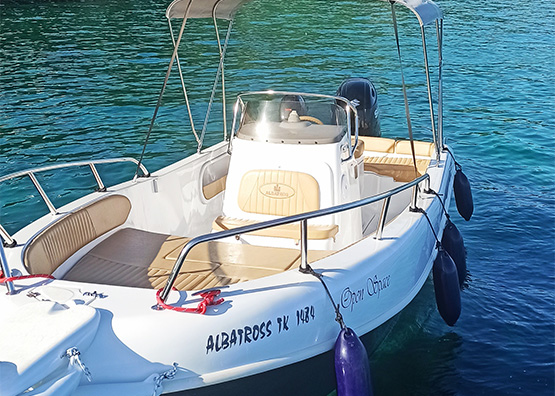 Up to 10 Persons
Steering Wheel
Electric Power Lift
Usb Player Radio
Sun Canopy & Steps
Shower
175 HP
Speed Boat License: REQUIRED (Skipper Available)
Prices & Reservation