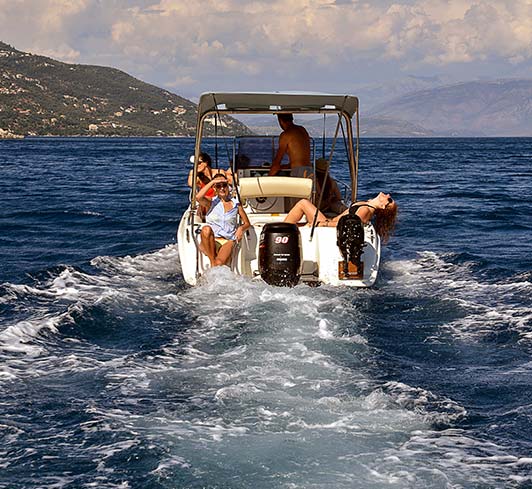 ABOUT US
Nissaki Boat Rental is based at the harbour in the picturesque village of Nissaki, Corfu – a perfect location as a starting point to explore the beautiful North East Coast as far north as the village of Kassiopi. We have been renting boats from the same location for the past 30 years. Our boats are well maintained, reliable and are suitable for even a complete novice (after tuition) to handle. See more of the North East Coast that you never thought that it existed. The only way is by boat.
Rent a boat
BOAT TRIP IN CORFU
The North East coast of Corfu is probably the most beautiful in the island with crystal blue waters and stunning sunshine.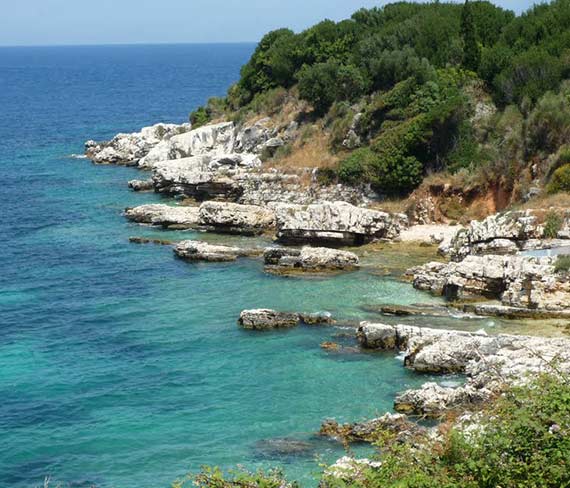 Boat Trip North Corfu
You can start from Nissaki Village by the harbour where we are based and hit up the coast to the north as far as Kassiopi in the morning and then turn back stopping in all the little beaches with tavernas and little markets.
Rent a boat at Nissaki Corfu and have a trip coast to coast. Enjoy unreachable beaches and bays, with amazing blue-green waters!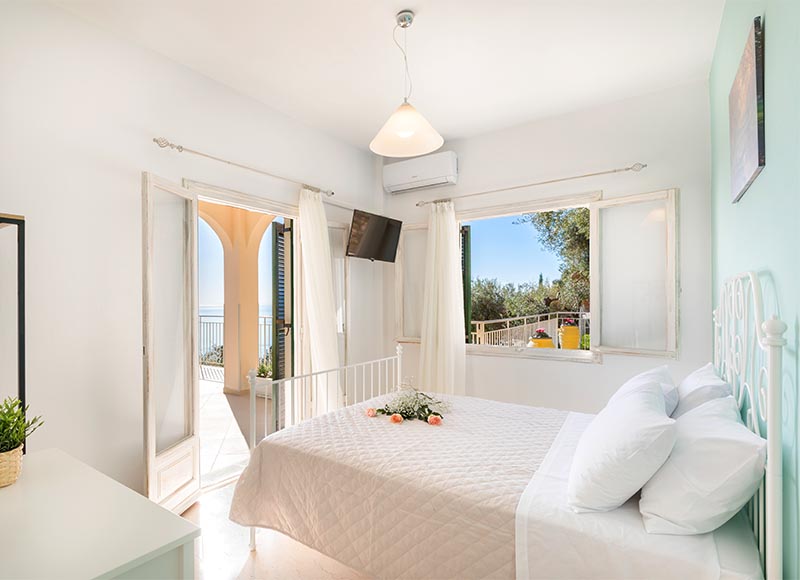 Luna Apartments Corfu
Luna apartments is located at Nissaki just eighteen kilometres from the city centre. A perfect place to enjoy both the Northern and the Southern part of the island.
Our two bedroom studios are located inside a complex of a traditional house. They have been recently renovated and can accommodate up to four persons.
Book your Room at Luna Apartments Corfu