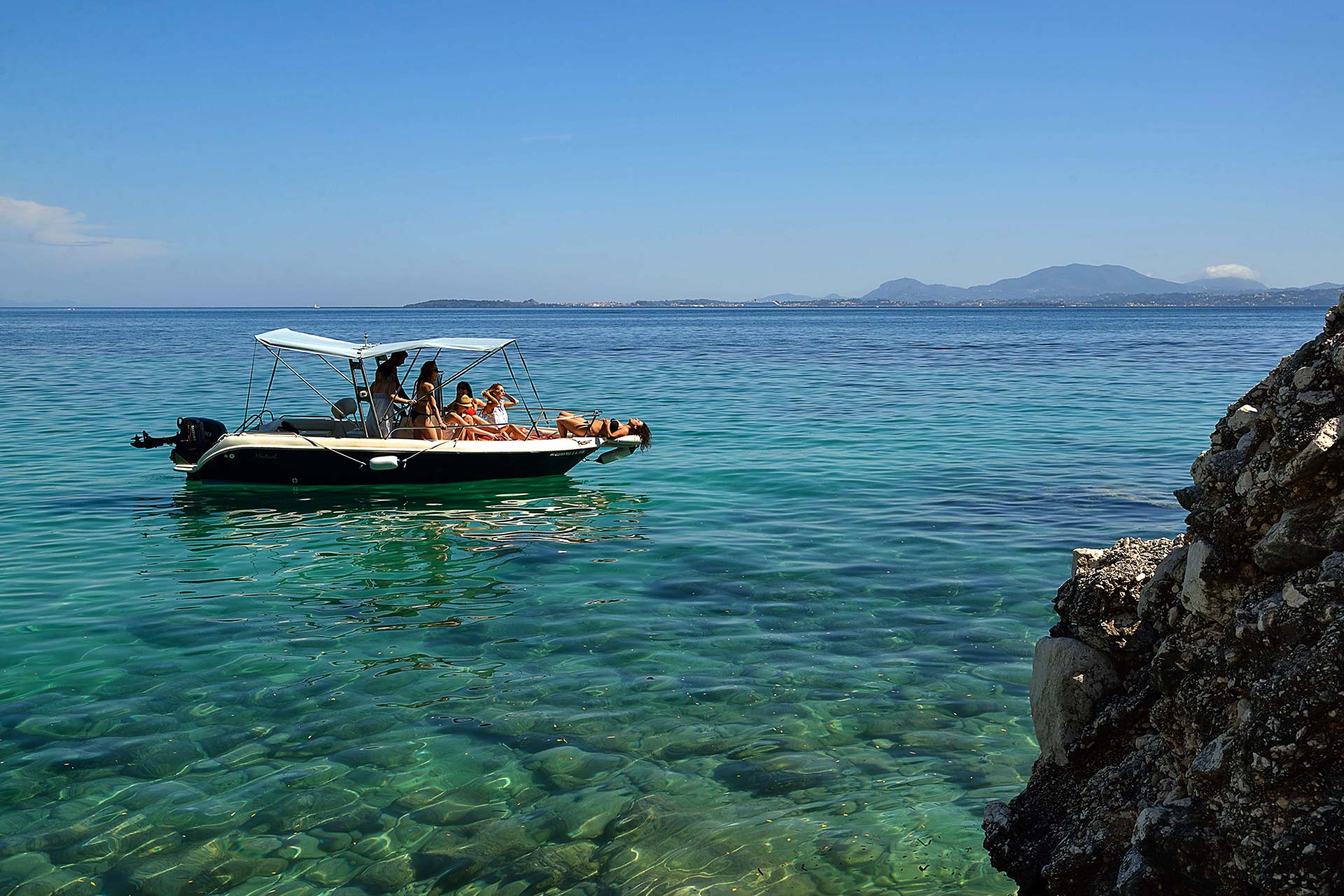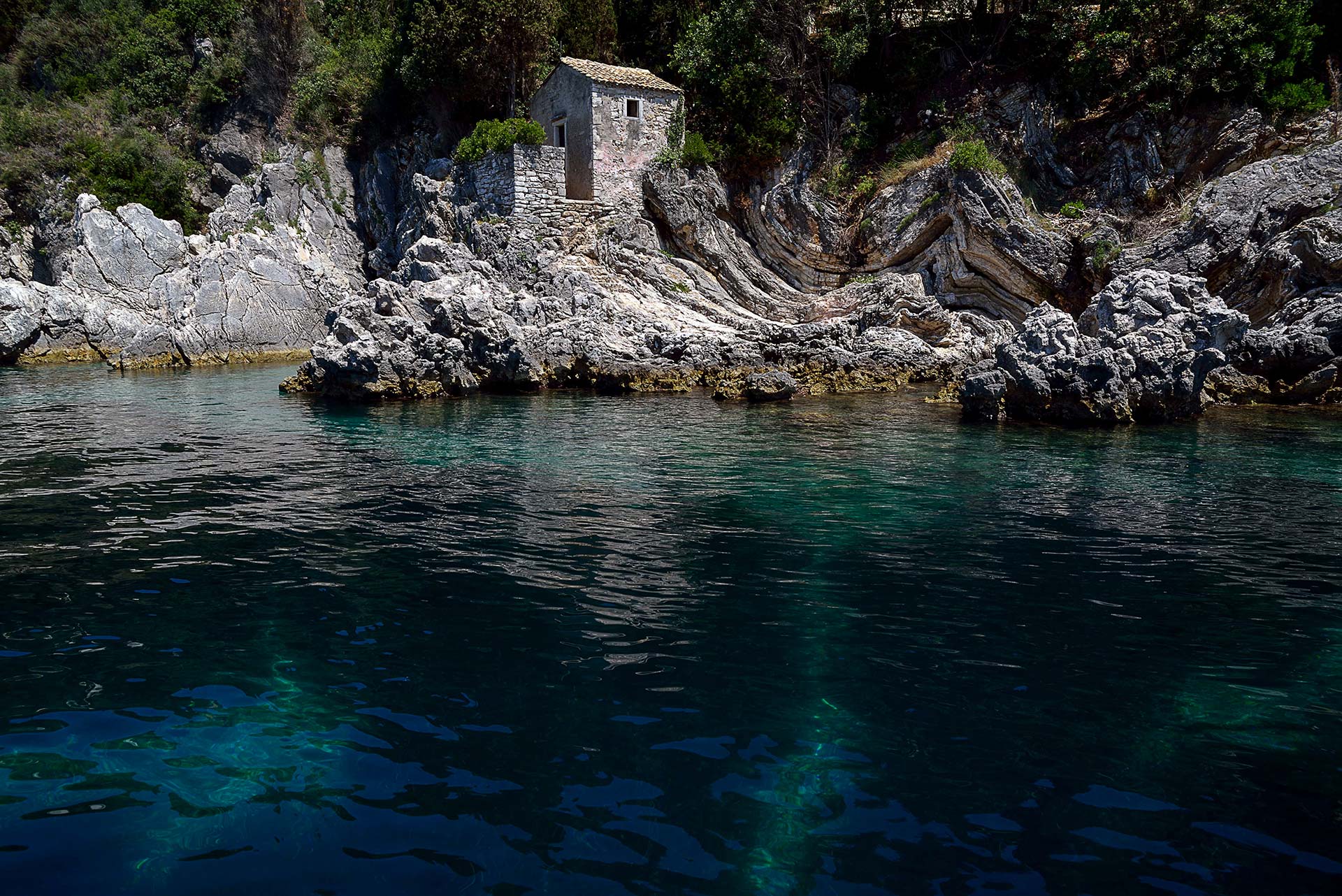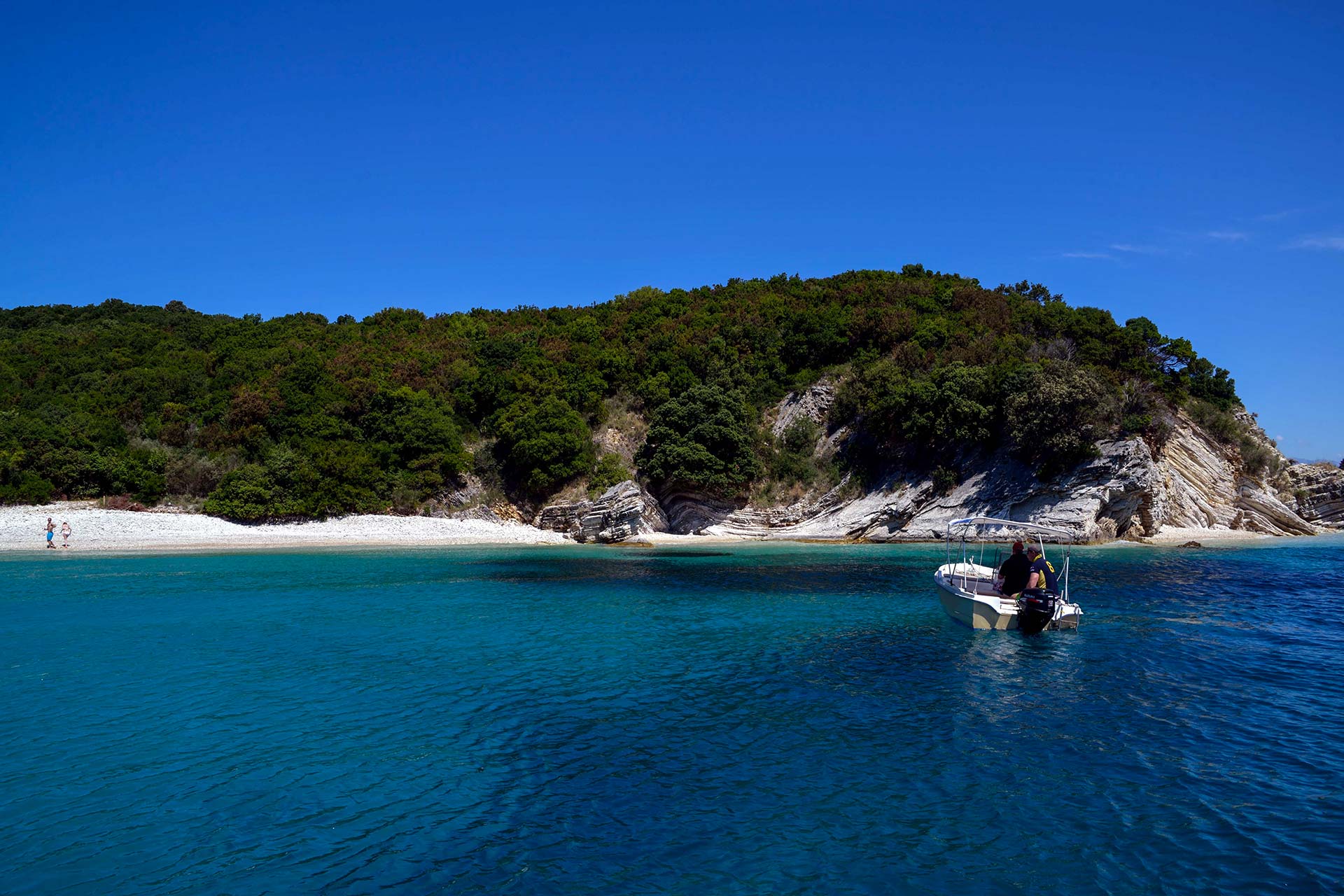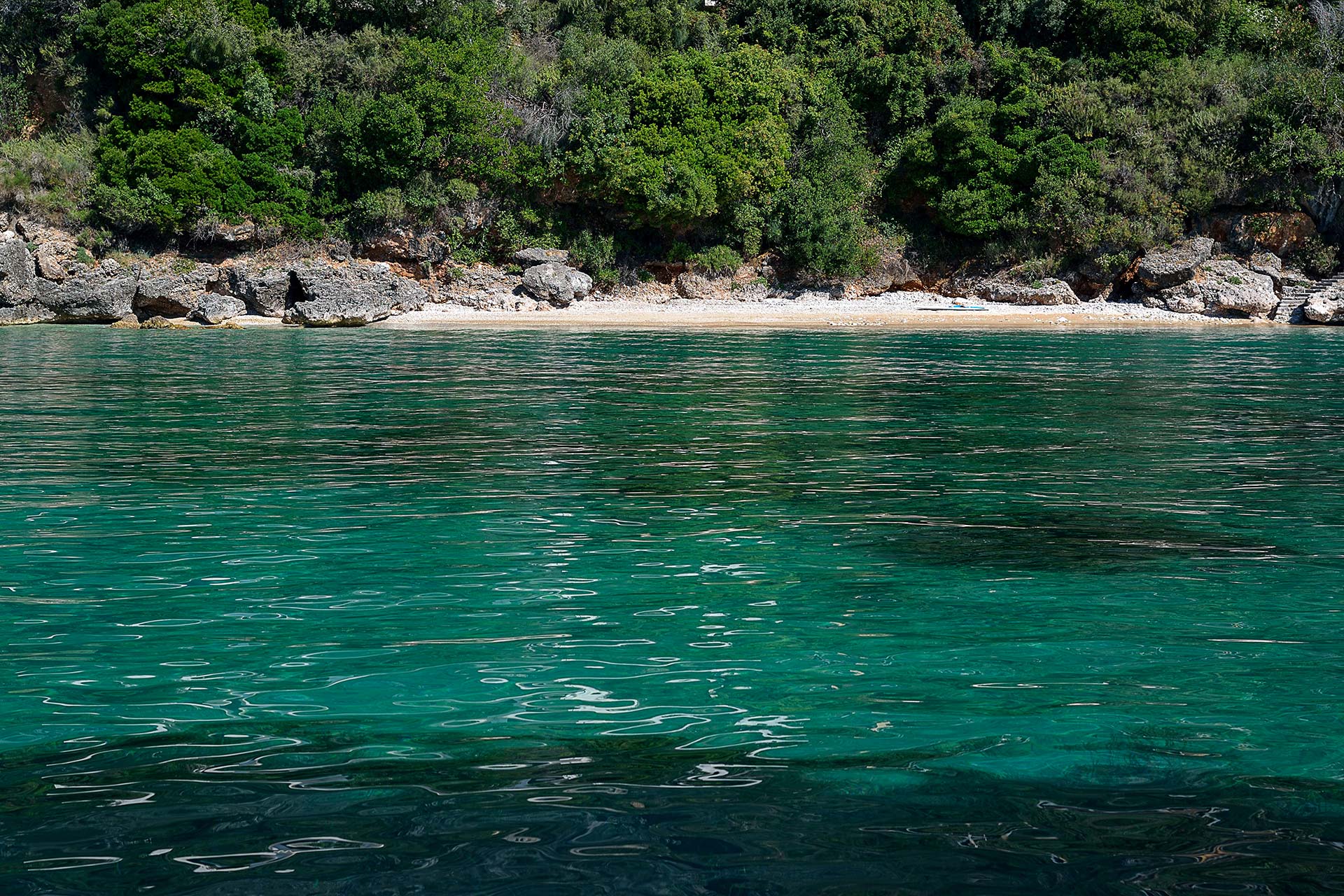 Nissaki – Corfu Boat Rental
Nissaki is a beautiful bay in the middle of your exploring area with crystal blue sea waters ideal for swimming for all the family. If you are coming by car it will be easy for you to park. You can have a snack, lunch or dinner after your day out on the boat.
Amenities:
Nissaki is the combination of hills and sea. You can walk in the morning in the old village up the hill and then spend the rest of your day by the sea.